1000V 1500V OEM Customized MC4 Solar Extension Cable with DC Waterproof Connector Male Female
Product Detail
Company
Package
Projects
Application
FAQ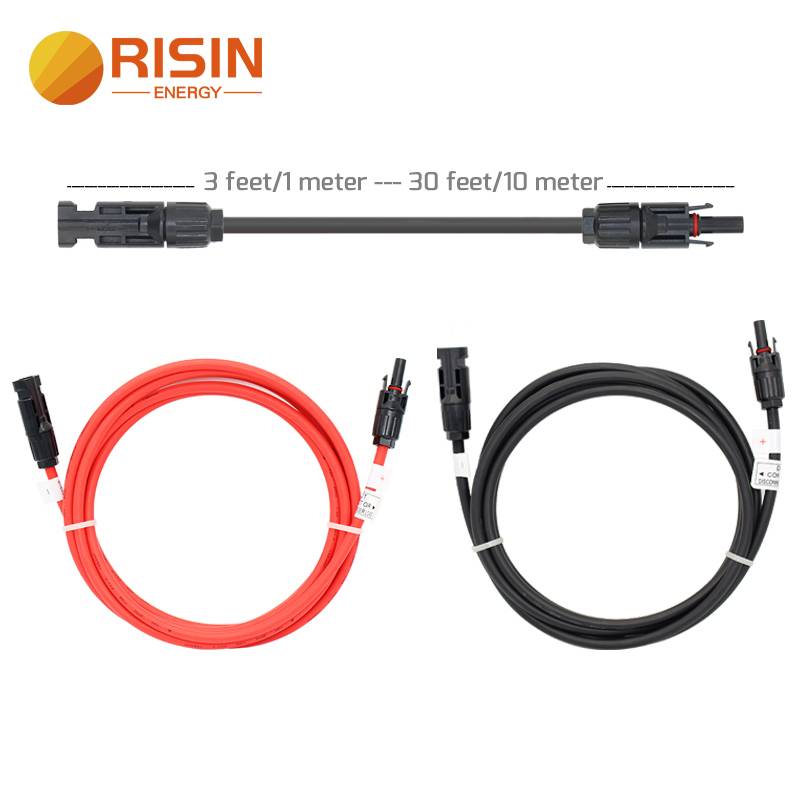 Description of MC4 male female cable wires
1000V 1500V OEM Customized MC4 Solar Extension Cable with DC Waterproof Connector Male Female is a set of two wires designed specifically for connecting  solar panel to a charge controller. The Adaptor Kit includes MC4 connectors on one end for effortless connection to the solar panel, and exposed wire on the other end to lead directly into the charge controller. This wiring kit is essential for off-grid solar installations, roof or ground level, and is offered in a wide range of sizes. The wiring is weatherproof and designed to withstand extreme heat and cold. This wiring kit is ideal for Off-Grid Kits ranging from 100W to 400W.
This MC4 extension cableoffers a wide range of lengths, as well as two different gauge sizes to choose from. The different sizes allow for customization based on a customer's unique needs between the solar panel and charge controller.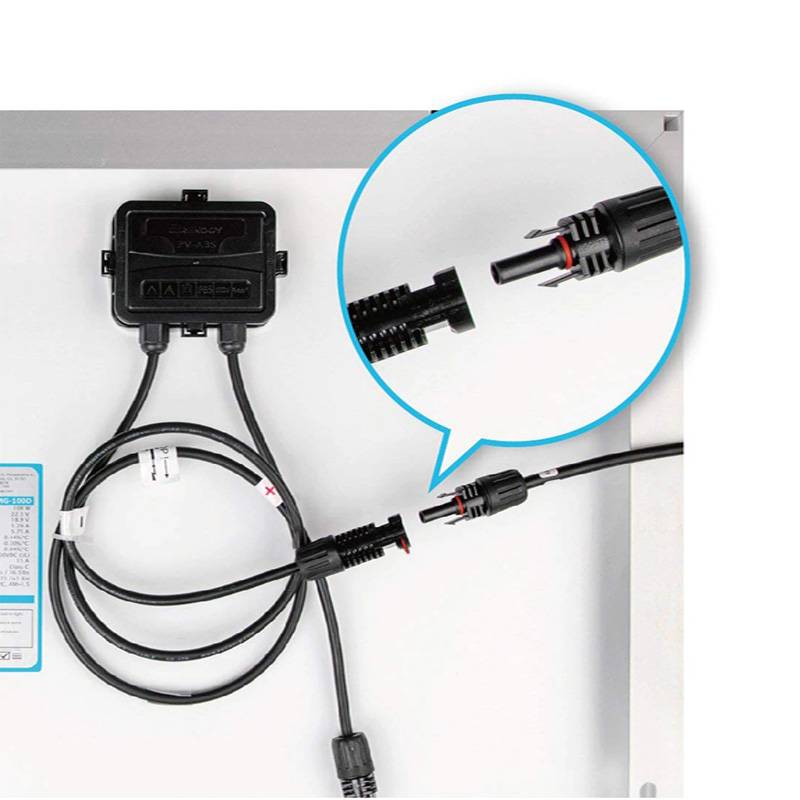 Advantages of Solar PV Wire
·Dual wall insulation.Electron beam cross-linked
·Excellent resistance to U.V,oil,greases,oxygen and ozone
·Excellent resistance to abrasion ·Halogen free, flame retardant,low toxicity,ROHS
·Excellent flexibility and stripping performance
·High Voltage and Current carring capacity
·TUV,CE,ISO approved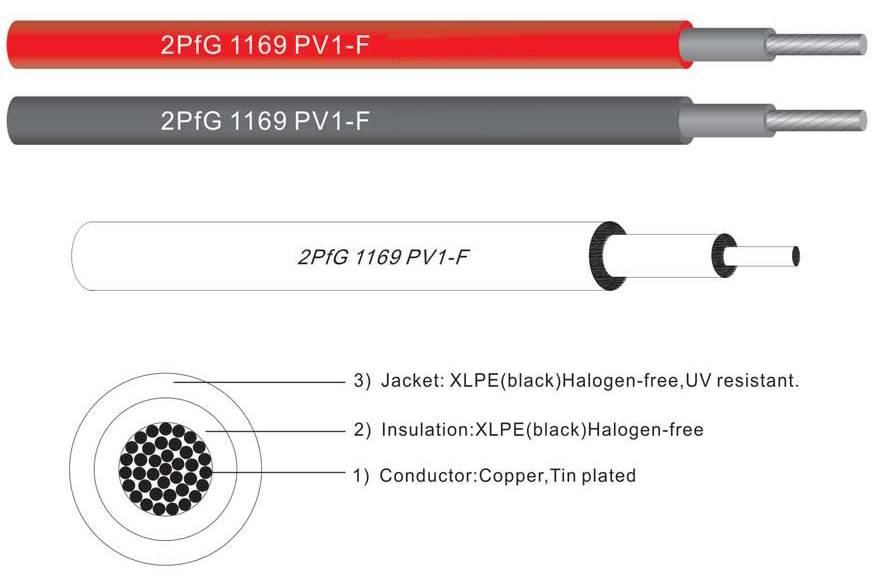 Advantage of MC4 Solar Waterproof Connector 
· Compatible with Multic Contact PV-KBT4/KST4 and other types MC4
· IP67 Waterproof and UV resistant, suitable for outdoor terrible environments
· Safe ,Simple and Quick on-site processing
· Mating safety provided by keyed housings
· Multiple plugging and unplugging cycles
· Compatible with different size of PV cables commonly
· High current carrying capacity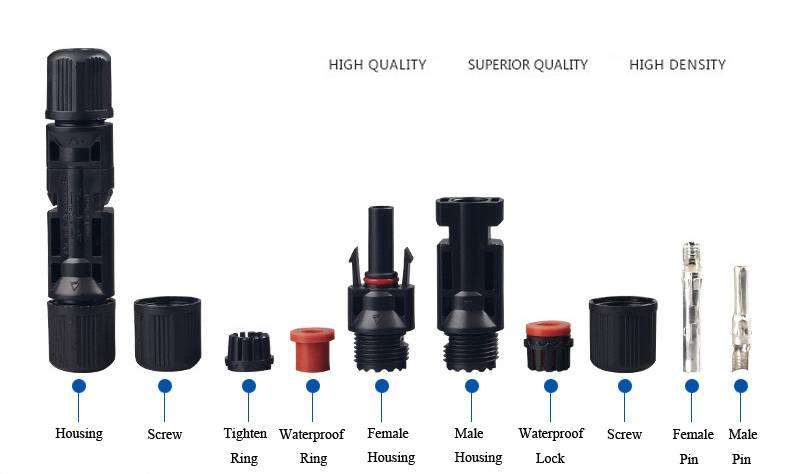 Drawing MC4 Extension Wire (Black, 1x4mm2, L=2m , OEM is acceptable)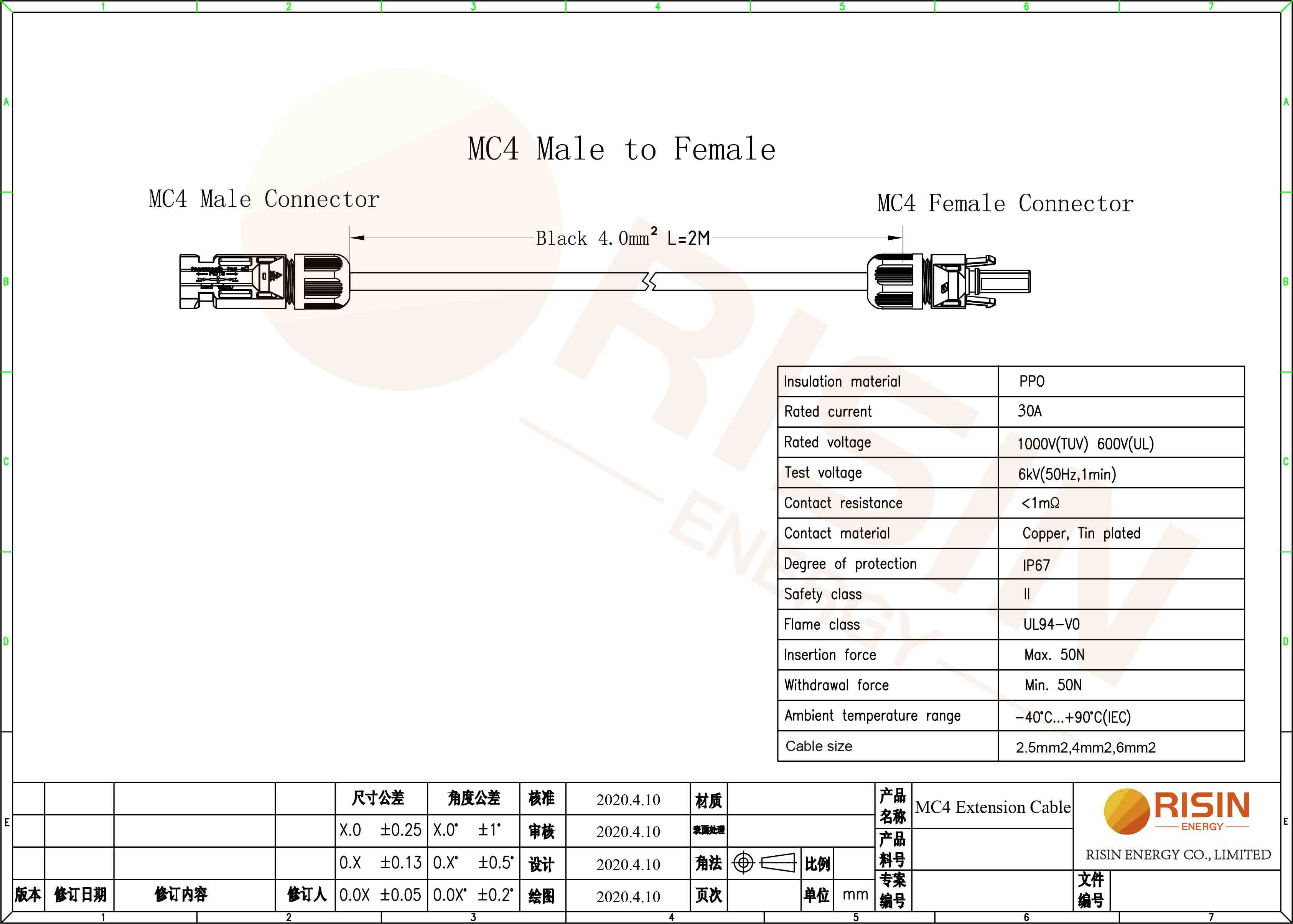 OEM Customized Solar Extension Wire
1. MC4 Connector Male to Female Extension Leads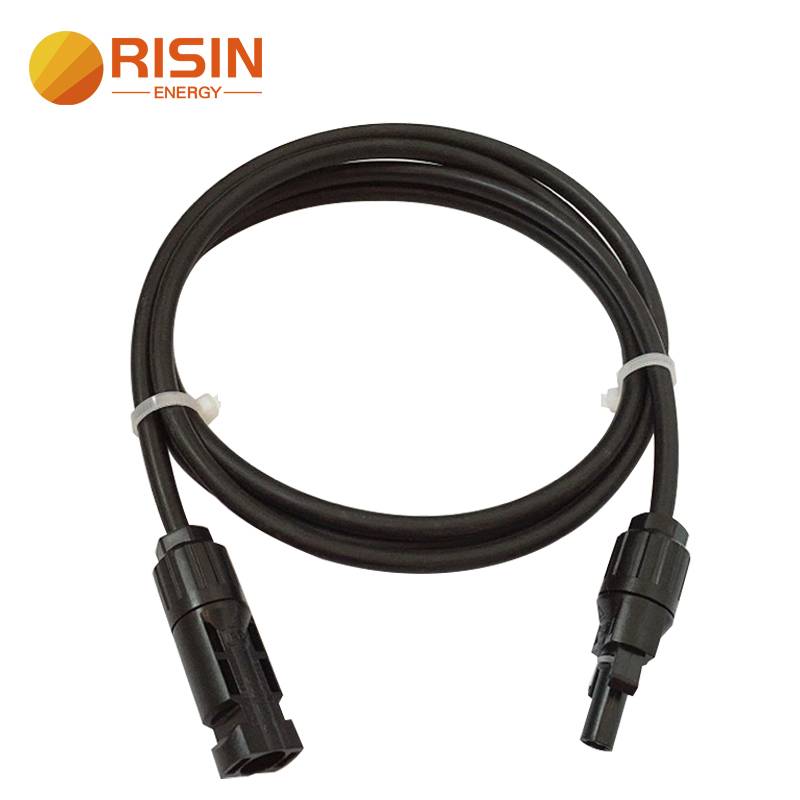 2. MC4 Connector Male/Female to Tinned Bare Cable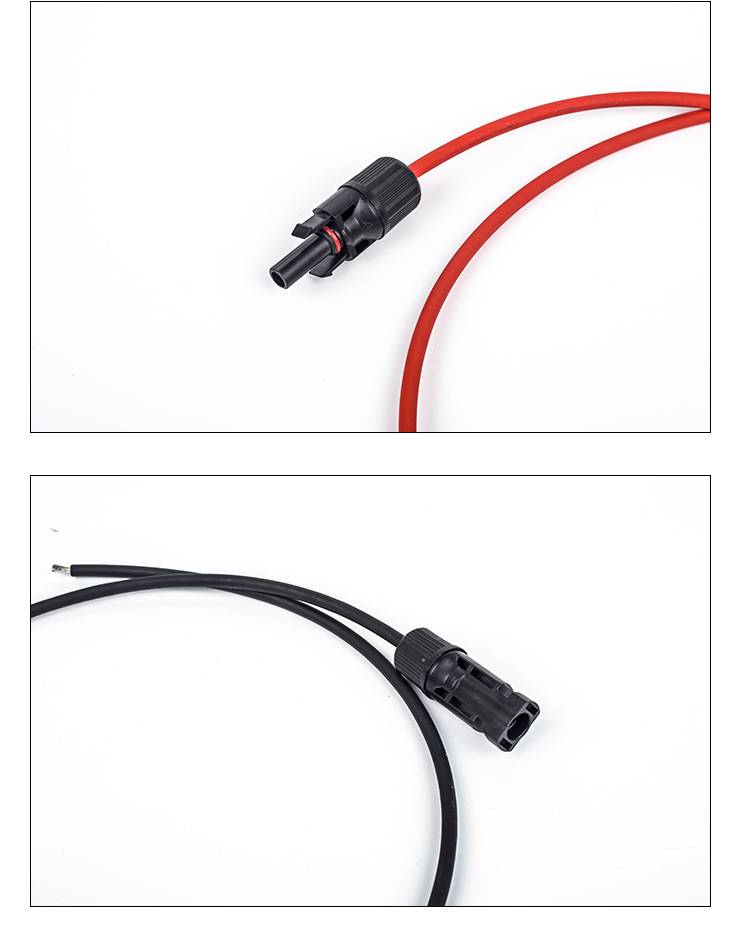 3. MC4 Solar Connector to Anderson Power Connector 50A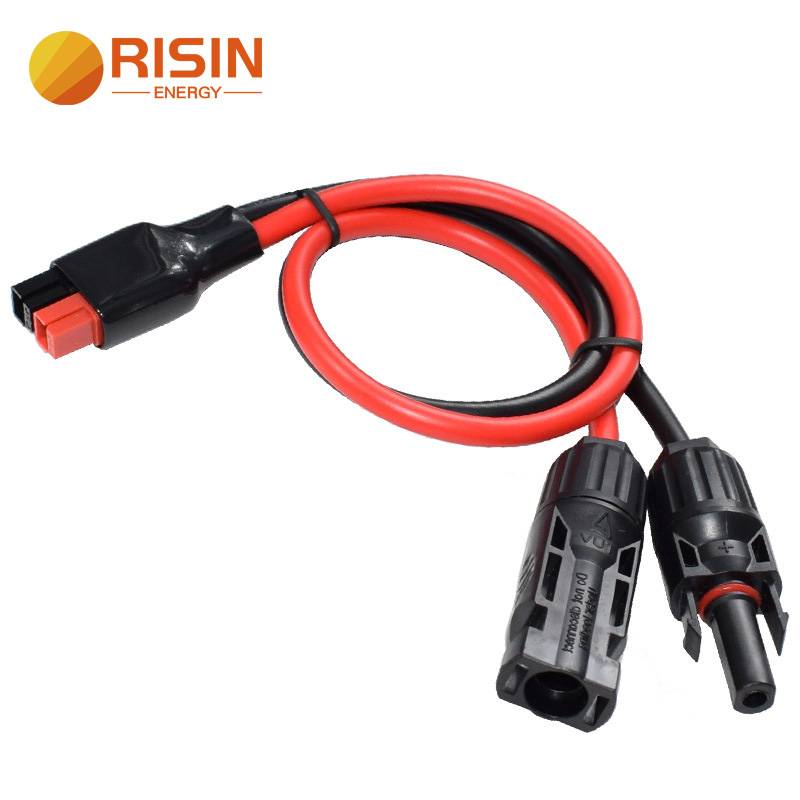 4. MC4 Solar Connector to SAE Connector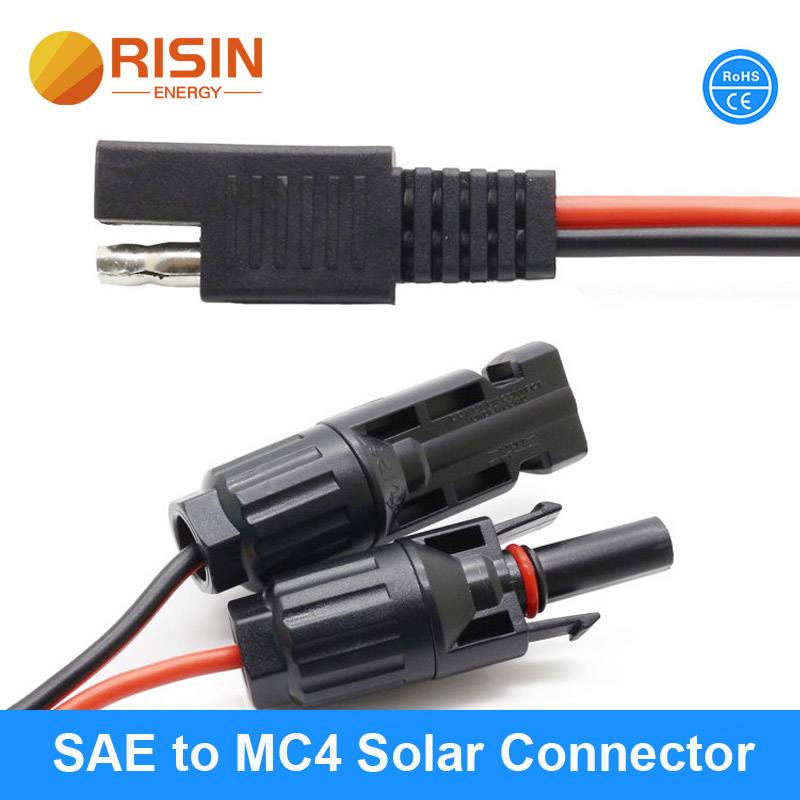 5. MC4 Connector to LP20 Power connector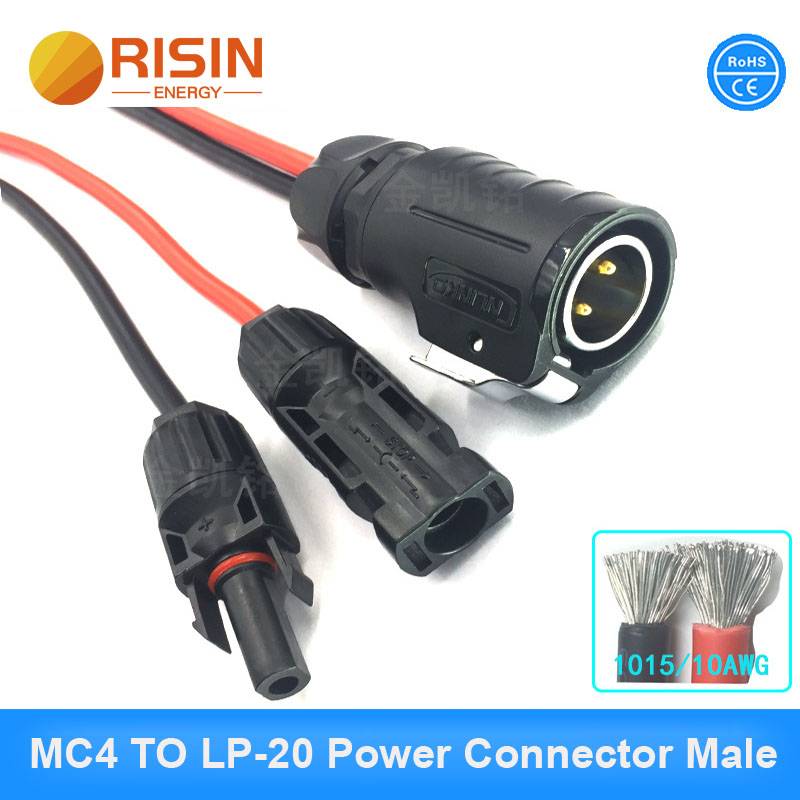 Why Choosing Us ?
· 12 Years experience in solar industry and trading
· 30 Minutes to reply after received Your E-mail
· 25 Years Warranty for Solar MC4 Connector, PV Cables
· No compromise on quality
---
---
RISIN ENERGY CO., LIMITED. was established in 2010 and located in the famous "World Factory", Dongguan City. After more than 10 years of continuous development and innovation, RISIN ENERGY has become China's leading,world-renowned and reliable supplier for Solar PV Cable, Solar PV Connector, PV fuse holder,DC Circuit Breakers,Solar Charger Controller,Micro Grid Inverter, Anderson Power Connector,Waterproof Connector, PV Cable assembly, and various types of photovoltaic system accessories.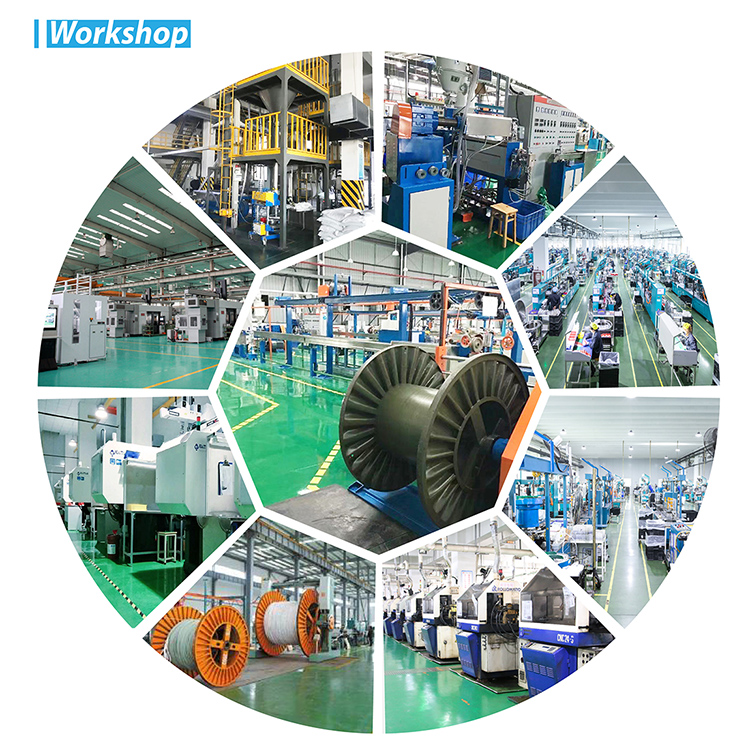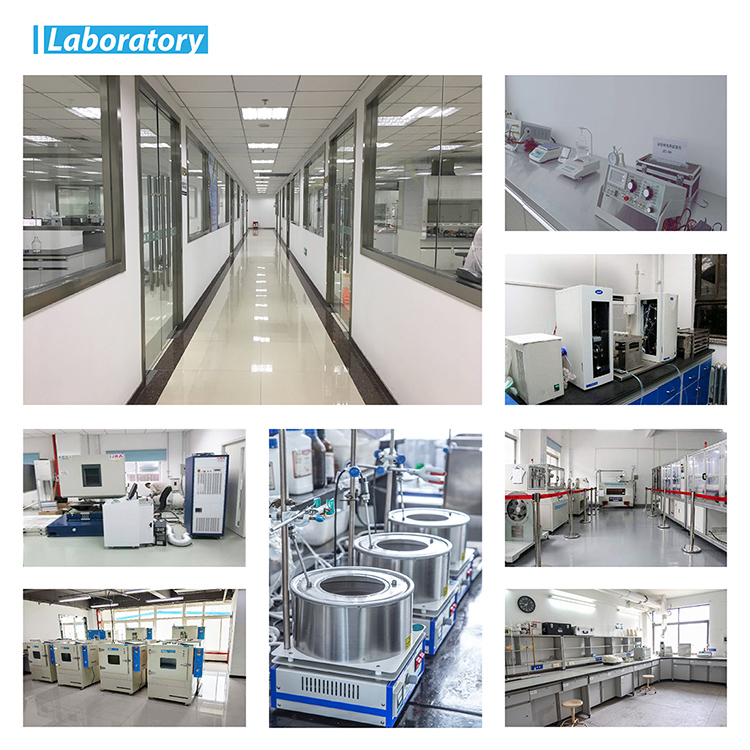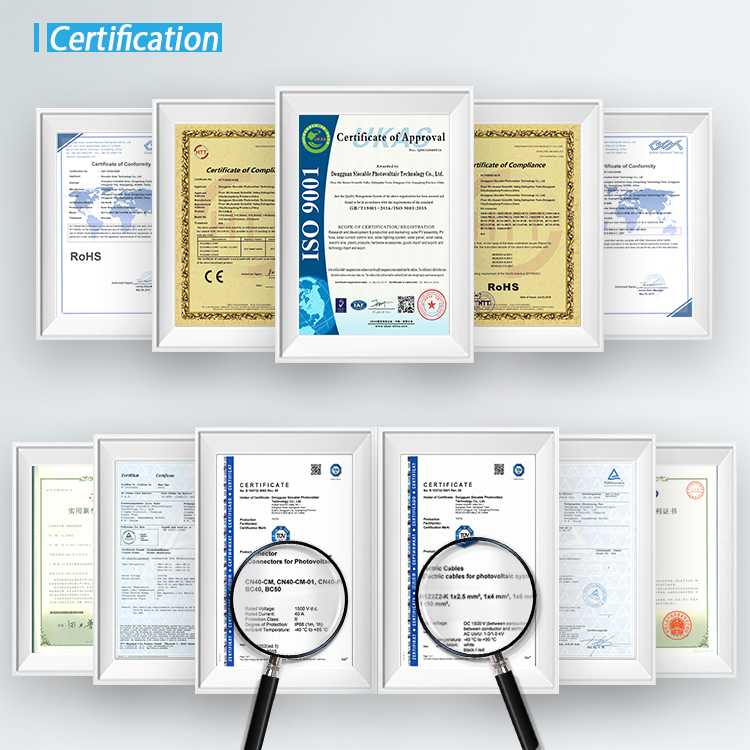 We RINSIN ENERGY is the professional OEM & ODM supplier for Solar Cable and MC4 Solar Connector.
We can supply various packages like cable rolls,cartons,wooden drums, reels and pallets for different quantity as you request .
We can also supply different options of shipment for solar cable and MC4 connector all over the world, like DHL,FEDEX,UPS,TNT,ARAMAX,FOB,CIF,DDP by sea / by air.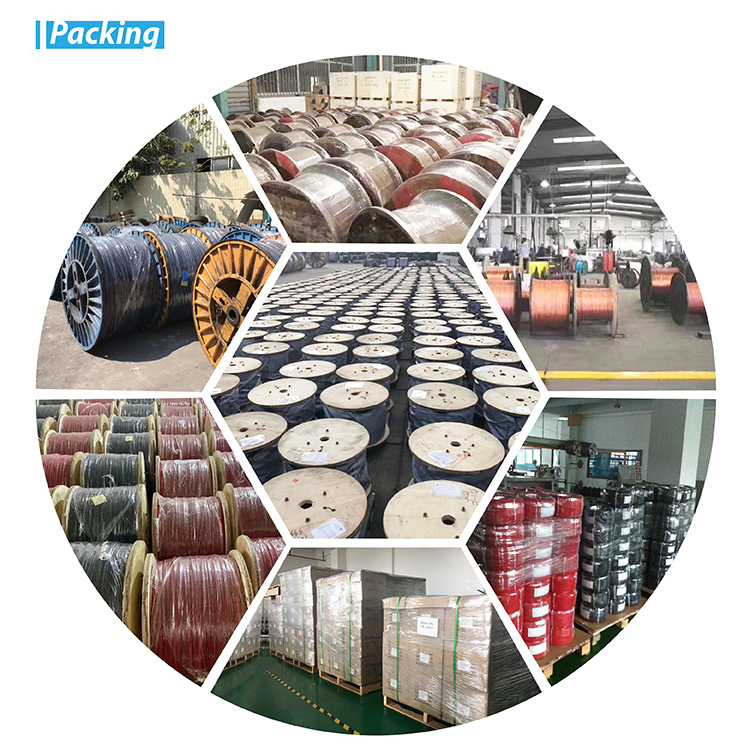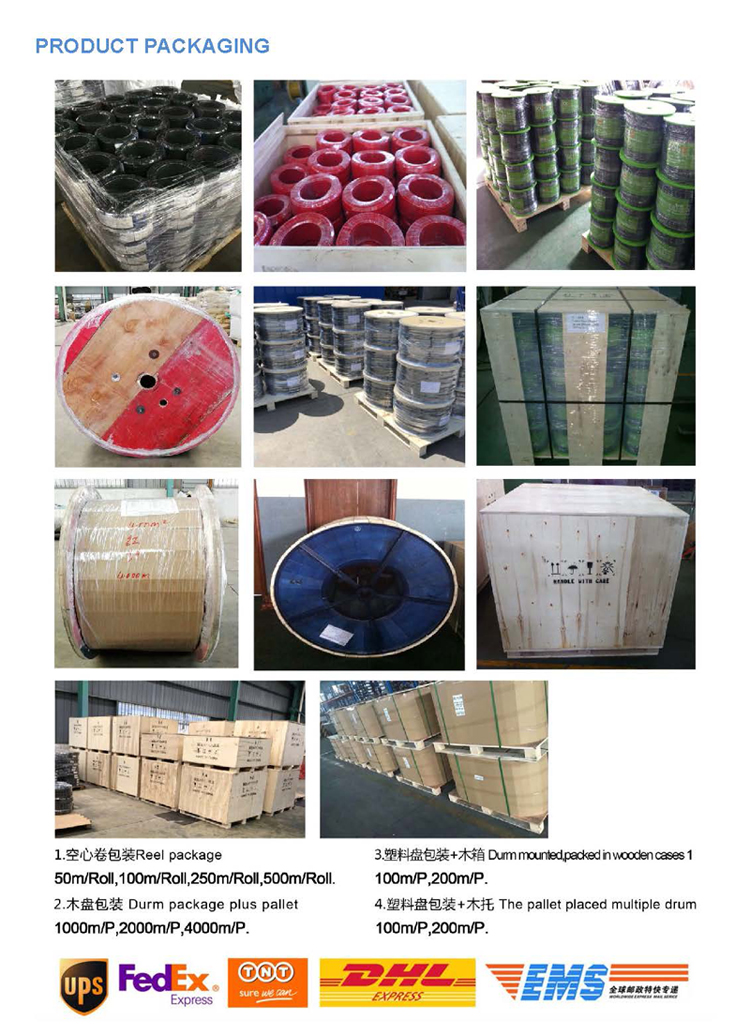 We RISIN ENERGY have provided solar products ( Solar Cables and MC4 Solar Connectors ) to the solar station projects all over the world, which are located in Southeast Asia,Oceania,South-North America,Middle East,Africa and Europe etc.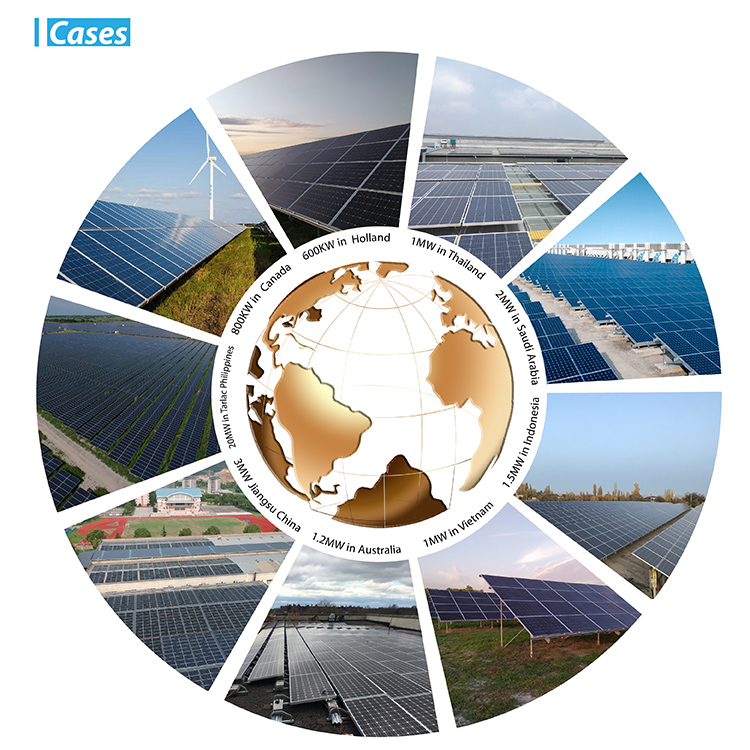 Solar system includes solar panel,solar mounting bracket,solar cable,MC4 solar connector,Crimper & Spanner solar tool kits,PV Combiner Box,PV DC Fuse,DC Circuit Breaker,DC SPD,DC MCCB,Solar Battery,DC MCB,DC Load device,DC Isolator Switch,Solar Pure Wave Inverter,AC Isolator Switch,AC Home Appliacation,AC MCCB,Waterproof Enclosure Box,AC MCB,AC SPD,Air Switch and Contactor etc. .
There are many advantages of Solar power system, safety in use, polution free, noise free, high quality power energy, no limit for the resource distribution area, no waste of fuel and short-term construction.That's why Solar power is becoming the most popular and promoted energy all over the world.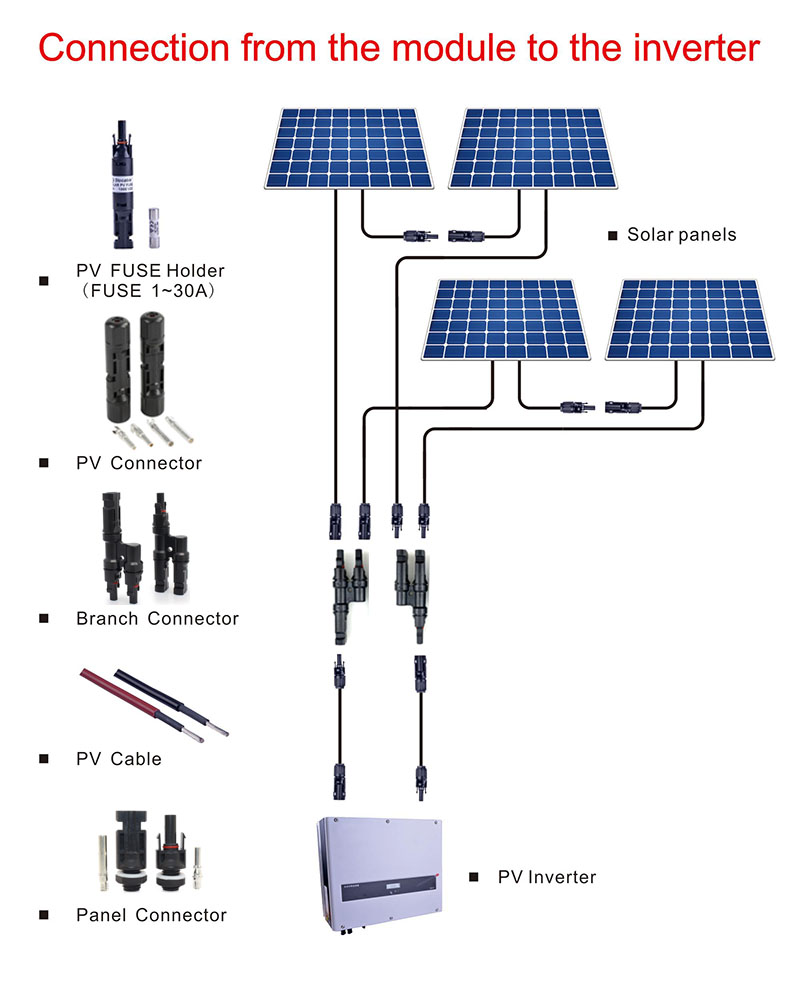 Q1: What is your company's Main Products ? You are the Manufacturer or the trader ?
       Our main products are Solar Cables, MC4 Solar Connectors, PV Fuse Holder,DC Circuit breakers,Solar Charge Controller,Micro Grid Inverter,Anderson Power Connector and other solar relative products.We're the Manufacturer with more than 10years experience in solar.
Q2: How can I get the Quotation of the products ?
       Send your Message to us by E-mail: sales@risinenergy.com,we'll reply you within 30Minutes in the Working Time.
Q3: How does your company do regarding Quality Control ?
      1) All raw material we selected the high quality one.
      2) Professional & Skilful workers care every details in handling the producing.
      3) Quality Control Department specially responsible for quality checking in each process.
Q4: Do you provide OEM Project Service?
       OEM & ODM order is warmly welcome and we have fully successful experience in OEM projects.
What's more, our R&D team will give you the professional suggestions.
Q5: How Could I get the Sample ?
       We are honored to offer you FREE samples,but you may need to pay the courier cost.If you have a courier account, you can send your courier to collect samples.
Q6: How long is the delivery time ?
      1) For Sample: 1-3 Days ;
      2) For small Orders: 3-10 Days;
      3) For mass Orders: 10-18 Days.
Please give us your valuable information:
Write your message here and send it to us