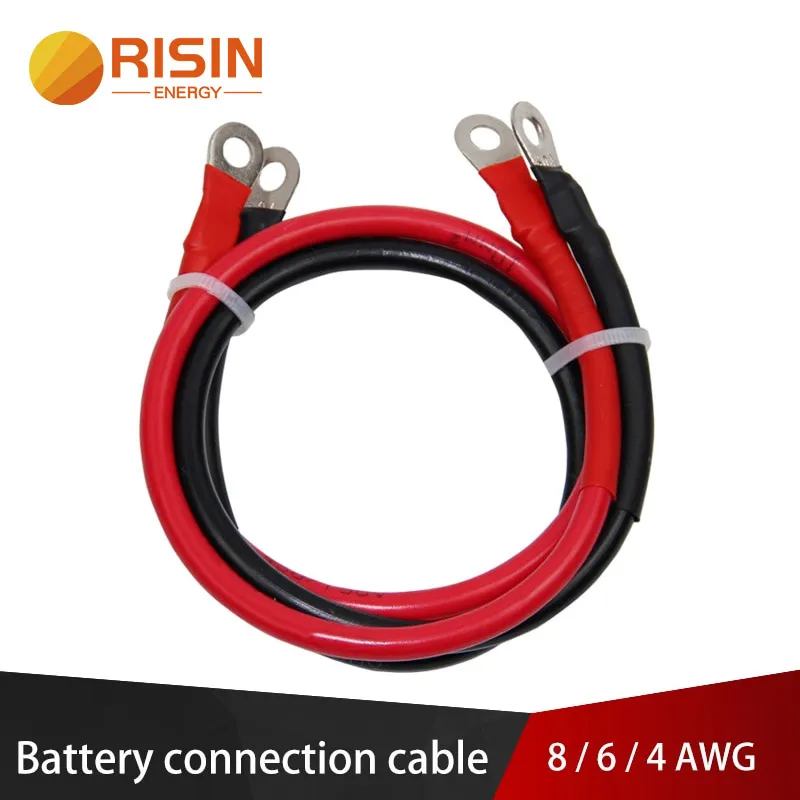 This Battery connect cable is used for connection of Solar battery,car battery,vehicle battery,UPS to inverter, etc.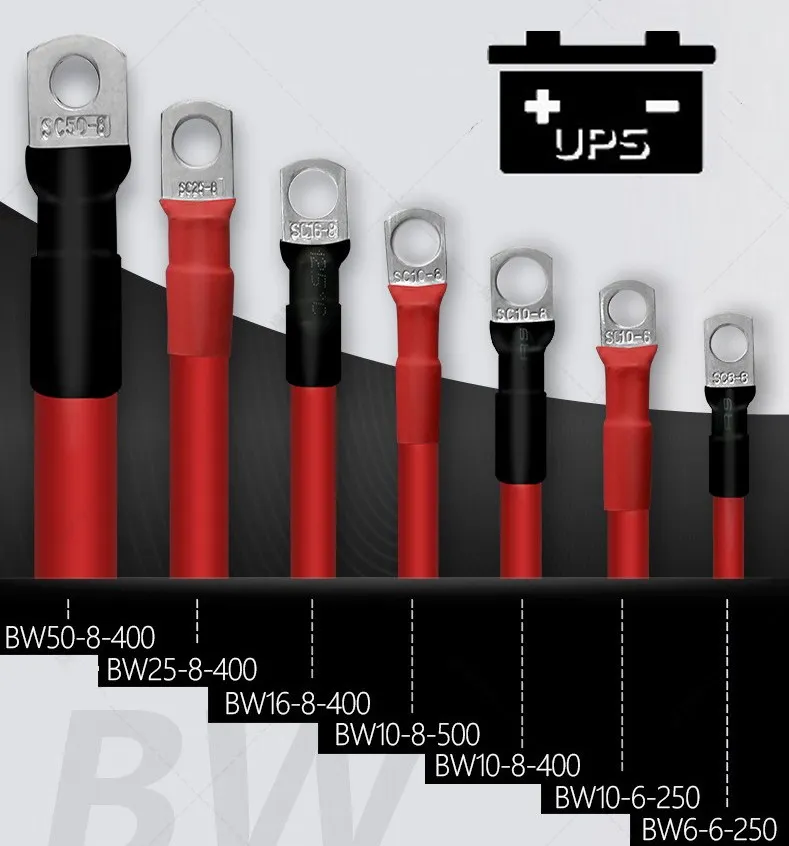 ⚡ Technical Data :
Wire gauge: 10mm2 (8 AWG) / 16mm2 (6 AWG) / 25mm2 (4 AWG) ;

Conductor Material: 99.7% Bare Copper

Lug material: Tinned copper ;

Insulation material: PVC

Diameter of Lug's Aperture: 8mm

Rated voltage: 450/750V

Length: 20/30/40/60/80/100 cm;

Lug installation method: Crimping and Soldering;

Use range: Used for connection of car battery, battery, inverter, etc.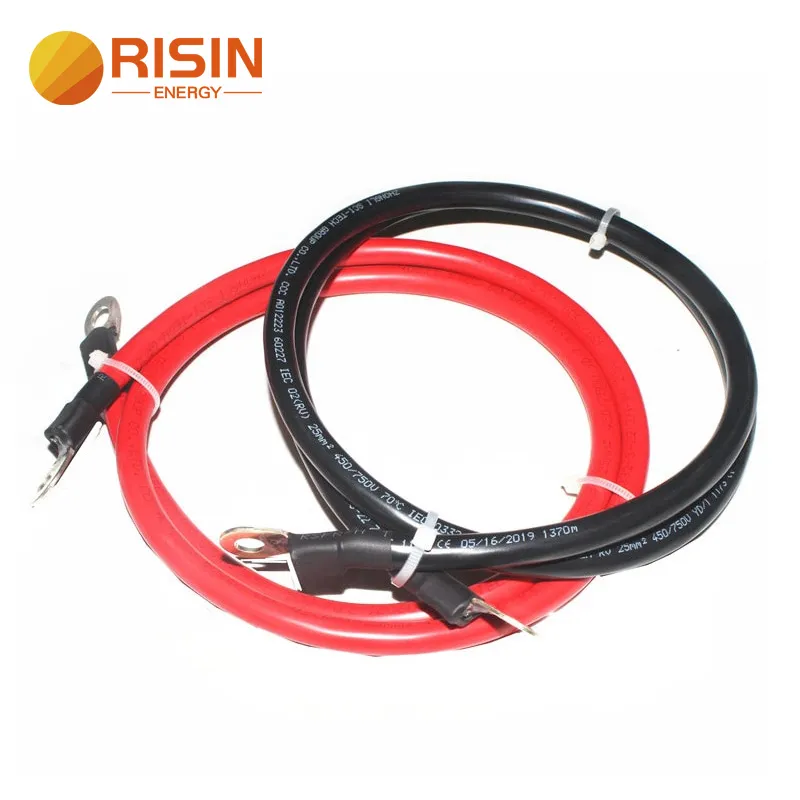 ⚡ Advantages:
High purity oxygen-free copper core

Using high purity oxygen-free copper core, anti-oxidation, stable conductivity

Environmental protection and safety, non-toxic and harmless

Selected PVC materials, safe and environmentally friendly, non-toxic and tasteless

Using tinned copper lug

Not easy to oxidize, long use time, good conductivity

Welding method: Lug and wires are more secure and not easy to fall off
Seller declaration: Note that the unit of thickness of the cable is the cross-sectional area of the conductor, not the diameter. Some buyers mistakenly believe that the diameter of a 10mm2 cable is 1cm.
Why Choosing Risin ?
· 12 Years experience in solar factory
· 30 Minutes to reply after received message
· 25 Years Warranty for MC4 Connector, PV Cable
· No compromise on quality
---
Post time: May-22-2022