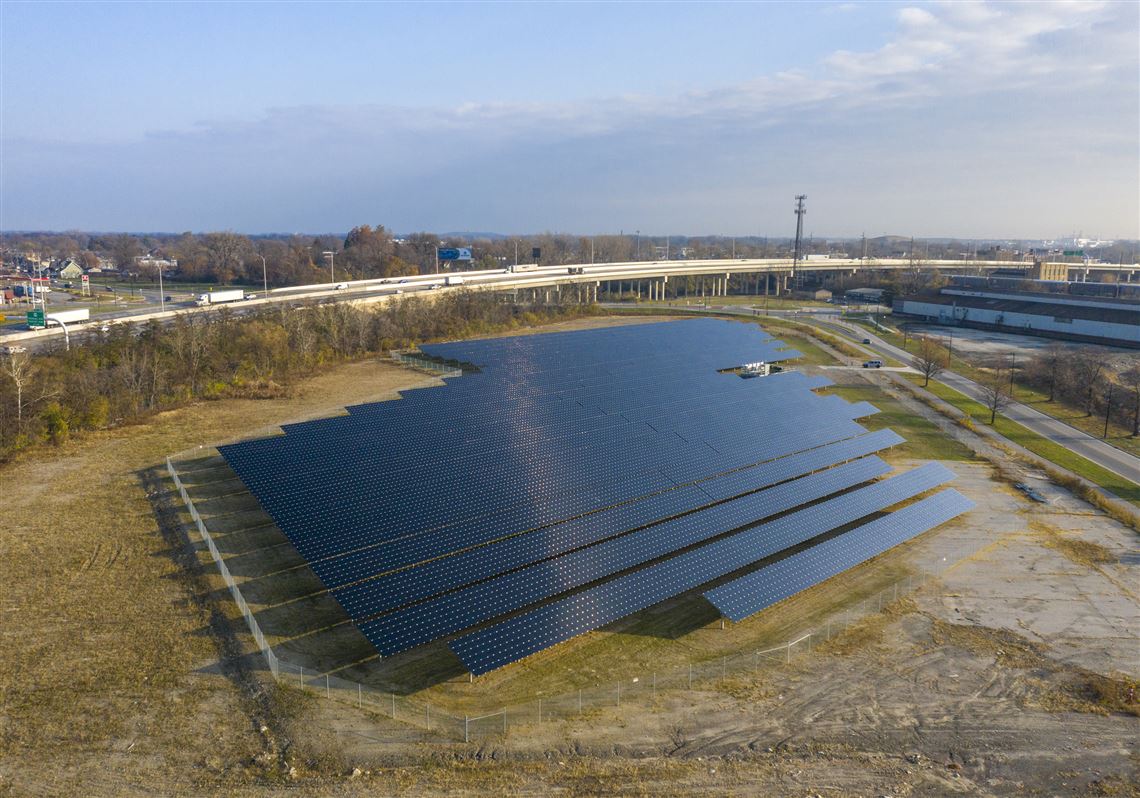 One of the most innovative and collaborative projects in the history of northwest Ohio has been switched on! The original Jeep manufacturing site in Toledo, Ohio has been transformed into a 2.5MW solar array that is producing renewable energy with the goal of supporting neighborhood reinvestment and creating resources to meet community needs.
It's been an honor to provide clean, responsibly-produced American #Series6 solar modules for this project, and to work alongside our partners Yaskawa Solectria Solar, GEM Energy, JDRM Engineering, The Mannik & Smith Group, Inc.,Risin Energy Co., and TTL Associates.
Approximately 2.5 megawatts of clean solar energy is now helping power Dana Inc.'s 300,000-square foot axle assembly plant in an industrial park located on the site of the former Jeep plant off of I-75 in Toledo.
Construction of a 21,000-solar panel array project at the Overland Industrial Park was completed last August and testing of the array's grid was conducted in mid-December, project officials said. Toledo Edison helped coordinate the integration of the array with Dana's Toledo Driveline facility and the "switch was flipped" to allow electricity to be generated.
The panels were donated by First Solar Inc., which has a solar panel plant in Perrysburg Township. Dana will purchase the power generated by the panels, and the funds will be distributed as grants to local nonprofit organizations that are working to improve the neighborhoods in and around the industrial park.
It is estimated that the power from the panels could generate over $300,000 annually.
Revenue from the sale of the electricity will be invested in the Solar Toledo Neighborhood Foundation of the Greater Toledo Community Foundation, which will later distribute the grants.
The array is actually two sites, a north panel field and a south panel field. Work preparing the north site began in September 2019 with panels installed in June of last year, while concurrent work on the south site was completed in August.
The project was a collaborative effort, with panels supplied by First Solar, inverters provided by Yaskawa Solectria Solar, and design and construction service provided by GEM energy, JDRM Engineering, Mannik Smith Group, and TTL Associates.
The 80-acre industrial park is owned by the Toledo-Lucas County Port Authority.
---
Post time: Feb-01-2021